"They were continually devoting themselves to the apostles' teaching and to fellowship, to the breaking of bread and to prayer." -Acts 2:42
As a church, we want to foster and encourage deep relationships with God and others. We believe that church is much more than a Sunday service — it's about engaging in community and experiencing the growth that Christ has for us in and as a unified body. That's why we gather - to grow, challenge, and bring together those who are seeking Christ and his will in their lives. We ultimately want to see a culture of discipleship, where we begin to take ownership of our faith and reach out to people within our circles of influence.
Men's Ministry
Our men's ministry exists to engage, equip, encourage and empower men to be all they were created to be in joining God in His mission. We seek to provide an environment for modeling the life of Christ to men. We do this through teaching, fellowship, and service; providing opportunity for fostering spiritual friendships and developing discipling relationships, so that men can grow in conformity to Christ. Ministry meetings happen monthly on Saturday mornings.
Women's Ministry
Our Women's Ministry is for women of any age and background. We believe women are uniquely gifted, especially in the area of communication. God uses us in amazing ways to touch the lives of our families, friends, neighbors and co-workers when we are looking to Him for wisdom and strength. We want to encourage you in your life with God so that you grow to be more like Christ. As you become more like Him, you will naturally desire to love, care, bless and give to others so they may know Christ as well. We'd love for you to join us at one of our monthly Women's Ministry gatherings!
Marriage Ministry
We want to help people experience the individual growth necessary for a healthy marriage by creating relevant environments designed to:
Prepare dating and engaged couples to get off to a great start
Empower couples with fun and powerful teaching
Encourage people to be a part of a community group to experience friendship and support
Help people when they need hope and direction
One of our best tools to do this is the
Married Life Cafe
. This event happens three times a year- it is $15/couple and includes appetizers, dessert, games, a message, and a wonderful time to connect with your fiance/spouse as well as other couples. We would love to have you join us! Register for this event by going to
thechapel.com/register
and looking for the
"Married Life Cafe"
.
Visit our
ministry page
to see upcoming events, as well as access helpful resources that you and your spouse can use to strengthen your marriage!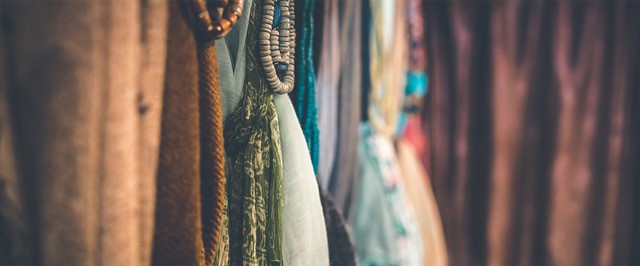 Young Adults
Nights at The Chapel exists to create community among individuals 25-39 years old in order to help them love God, love the Church, and love the world.
Senior Adults Ministry
At The Chapel we value our senior adults and strive to provide open doors for fellowship, and a growing sense of community by enjoying life together. The Senior Adult Ministry exists to encourage worship and service for those age 50 and over.
Senior Adult Ministry gatherings happen weekly on Thursdays and Fridays in the East Worship Center at our CrossPoint Campus. You have a choice to attend either the Thursday Evening Bible study from 7-8:30pm or the Friday Morning Bible study from 10-11:30am.
Please note that tickets are available for $6 for our next two Special Events, which are the April Dinner on Thursday, April 4, at 6:30pm and the April Luncheon on Friday, April 5, at Noon. The events are followed by a short program and time of fellowship. On Special Event days, we do not have our weekly Bible Study. Please note that for the Bible Studies on March 28 and March 29, there will be a venue change just for those 2 Bible Studies. On Thursday, March 28, we will meet in the Theater of The Apex Building, which is on 2435 Hopkins Road, across the street from the East Entrance of The Chapel at CrossPoint. On Friday, March 29, we will meet in the Fireside Room at The chapel at CrossPoint.
Please contact Joe Grippi for more information at jgrippi@thechapel.com .