Join us on Saturday, October 7 from 9am-2pm as we mobilize hundreds of volunteers to serve in the community for Love Serves. Come along side fellow members of the body of Christ to serve our Kingdom Come partners and other local agencies. Don't miss this chance to engage your local community while sharing the gospel of Christ!
Registration is closed. Please contact Cassidy at cwrigglesworth@thechapel.com or 716.631.2636 x255 if you would like to get involved.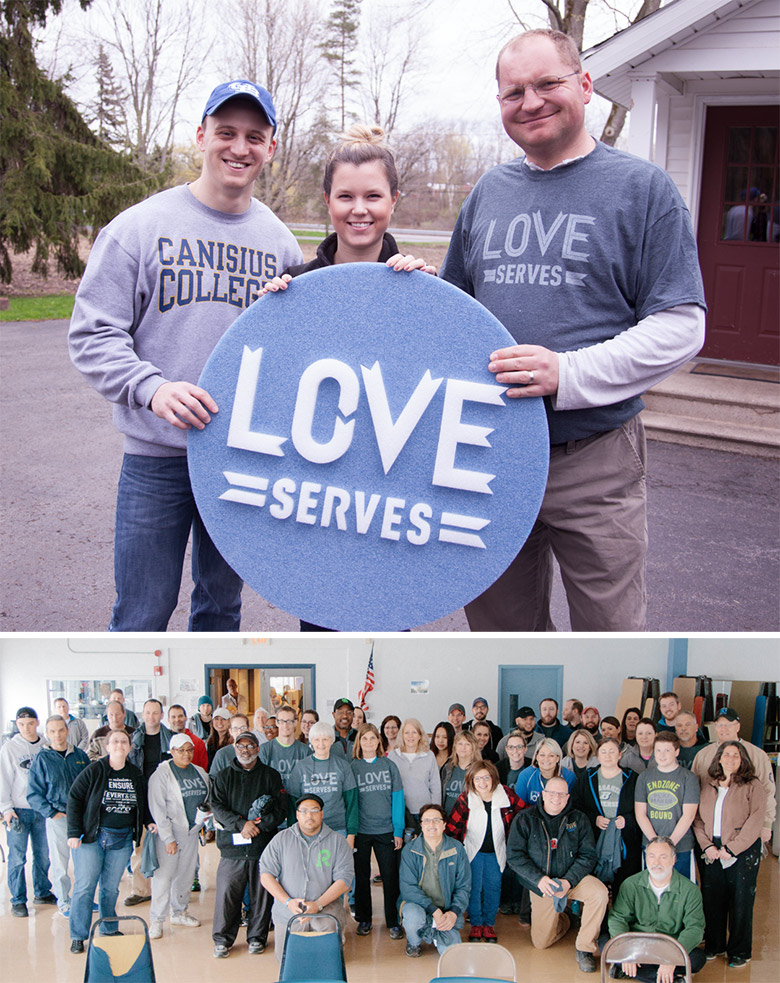 Mark 12:30-31 Love the Lord your God with all your heart and with all your soul and with all your mind and with all your strength. The second is this: 'Love your neighbor as yourself.' There is no greater commandment than these.
Why Serve: Jesus tells us to Love God with everything we have. He also tells us to love our neighbors as ourselves. We learn that our "neighbor" is anyone in need of assistance, no matter the race, gender, or socioeconomic status. We have an opportunity to put Christ's love on display through tangible acts of service.
While I am Serving: What you do will pave the way for what you say. As you are serving, look for opportunities to talk with those whom you are serving. Listen to their story. Look for opportunities to share your grace story. Also look for entry points where the Gospel can be the answer to any questions or needs that they might have.
After I Serve: After you serve, assess what God is calling you to do next. Could the Lord be calling you to serve repeatedly at the location you were at? Could He be calling you to something different? One thing is for sure: We are the hands and feet of Jesus. That means we are called to be serving in some capacity.
My Project Selection: As you are taking a look at the list, do not just pick the project that most appeals to you. Take some time to prayerfully consider where God is calling you to serve. Not only does God want others to be blessed by your acts of service. He wants to teach you something through the act of service as well.
We are grateful for your obedience to serve in the name of Jesus. May He use you to advance His kingdom, and teach you more about Himself!
Sign Up for Love Serves
---