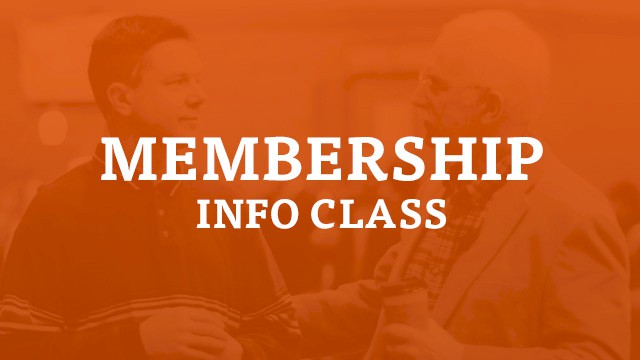 Membership Info Class
Campus: CrossPoint
Every Sunday, from 3/31/2019 to 4/7/2019, 11:00 AM - 12:15 PM
We believe that every person who entrusts his or her life to Jesus Christ is a member of His worldwide body of believers, known as The Church. Having said that, the Bible clearly requires Christ-followers to actively engage and partner with a local gathering of believers, known as a church. The Chapel, as a local church, expects members to invest their spiritual gifts, resources, time, and money to reach every man, woman, and child through repeated opportunities to hear and see the Gospel of Jesus Christ.
Some of the requirements for membership at The Chapel are:
Entrusting your life to Jesus Christ as a believer and follower.
Baptism is required to become a member (to sign up for Foundations, which is required for baptism, click here)
You must take Teachings and My Circle
The Membership class will be held on 2 Sundays during the service.
Membership is not required for marriage at The Chapel.