Frontlines Prayer
If you or someone you know is a medical professional, first responder, or on the frontlines of this pandemic, we'd love to pray for you and reach out. Please click the link below to sign up.
---
Donation Items
Thank you so much to everyone who has joined us and participated in the Armor Project so far! This is our last week accepting donations, please see the items we are collecting this week below.
Collection Items:
Non-Perishable Food Items

Pasta & Spaghetti Sauce

Cans of Soup

Canned Vegetables

Canned Chicken or Tuna

Peanut Butter & Jelly

Mac-n-cheese

Boxed or Powdered Milk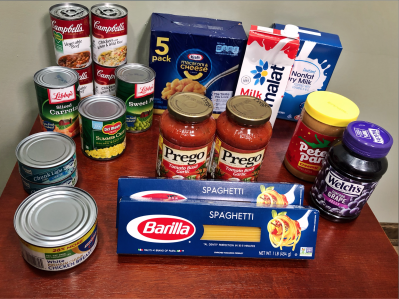 Drop off information
Thank you for all who have donated through this project, please note that this is our last week of donation collections.

At our Lockport, Cheektowaga, and Niagara Falls campuses collection will take place from 9am to 3pm on Tuesday May 26th, and Wednesday May 27th

For our Crosspoint campus the times will go from 9am to 6pm both Tuesday May 26th, and Wednesday May 27th
All items should be dropped off in a disposable shopping bag to the designated locations on each of our campuses. When you arrive to the campus, we ask that you park, remove the items from your vehicle, and place them inside the designated truck or receptacle.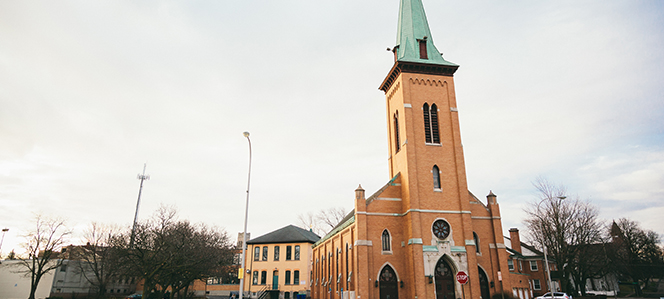 Lockport Campus | 25 Walnut St, Lockport, NY 14094 | The truck will be in the main parking lot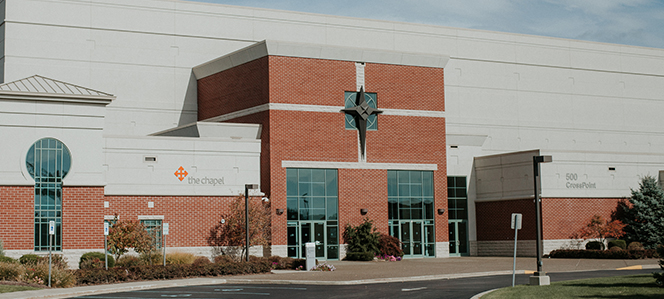 Crosspoint Campus | 500 Crosspoint Pkwy, Getzville, NY 14068 | The truck will be in the front loop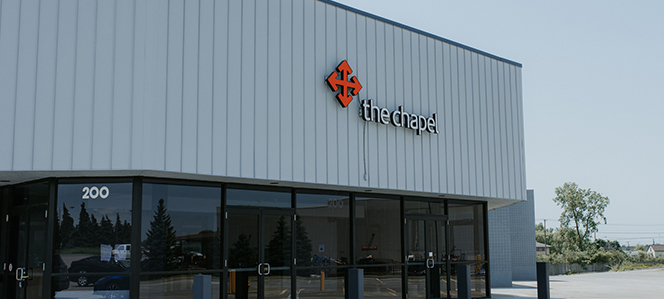 Cheektowaga Campus | 200 Thruway Plaza Dr, Cheektowaga, NY 14225 | The truck will be in the front parking lot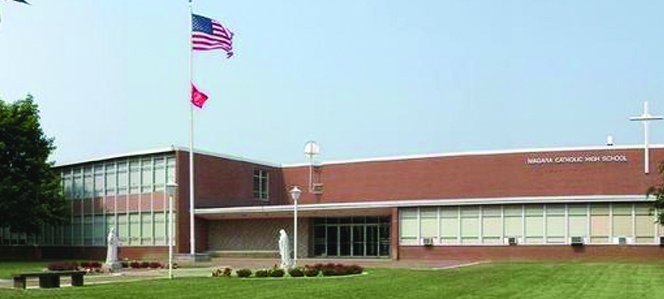 Niagara Falls Campus | 520 66th St, Niagara Falls, NY 14304 | The former Niagara Catholic building, the enclosed trailer will be located in the front parking lot
---
Blood Drive
The Red Cross is holding a blood drive at our Cheektowaga Campus on June 5th in the Broadway Theater. Visit redcrossblood.org or call 1-800-RED-CROSS to schedule an appointment. More information on future dates is coming soon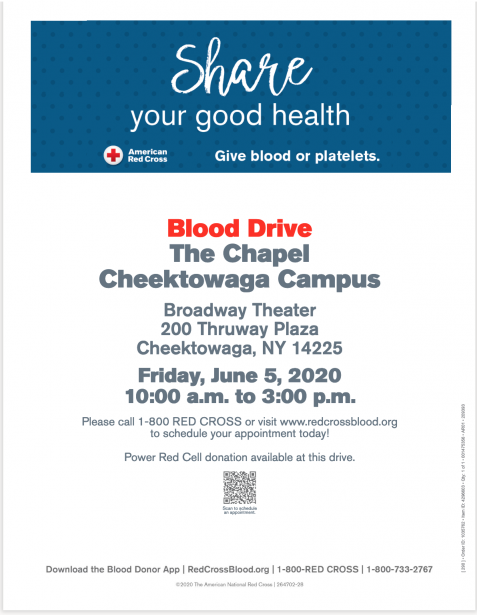 ---
What else can I do?
Live generously. Take the time to reach out to your friends, coworkers and loved ones for encouragement and prayer. Be a good neighbor and ensure those around you have what they need. Give to the church, as we do the same. Your giving enables us to support numerous ministry partners throughout our community, country, and around the globe.
Frequently Asked Questions
No, you will be able to drop off items directly to the designated trucks or receptacles located outside of our facility. A staff member will be closely monitoring the collection site, but will not be participating in the drop off. Please review the drop off instructions listed above.
Yes, there is a system in place to sanitize all items we receive through donations before we distribute them.
We are working closely with ministry partners to identify needs within the community, If you would like to bring awareness to a need, please email us by clicking below. We have a team in place who will be praying for each and every need but keep in mind that tangible resources may be limited.
Send email
At this time we are unable to receive and distribute items beyond what we have listed above.