What is Discipleship?
A disciple is someone who daily follows Christ and compels others to do the same. As disciples we love God, love the Church, and love the world. We believe that these are the foundations to accomplishing the mission of seeing every man, woman and child have repeated opportunities to hear and see the gospel of Jesus. Our logo helps to visualize these foundations, using the arrows to represent how we look outward in loving God and loving the world, but inward to how we can love the church.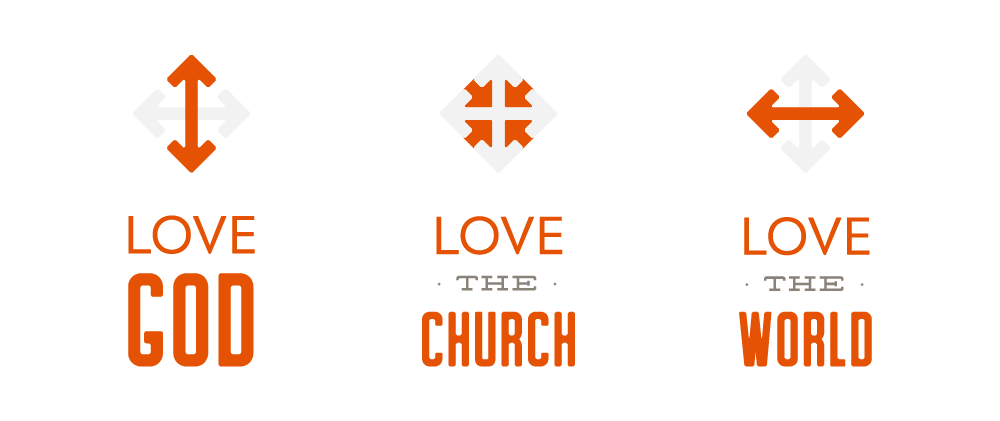 We believe in investing and developing one another into looking more and more like a disciple of Jesus. Below is a pathway and some resources that we've specifically designed to help in the discipleship journey.

1:

Foundations

An environment that walks you through the fundamentals of what it means to be a disciple of Jesus Christ.
2:

Teachings

An environment that helps disciples live out the commands of Jesus through loving God, loving the Church, and loving the world.
3:

My Circle

An environment designed to equip disciples to live missionally and engage in spiritual conversations with those in their circle of influence.
4:

Community

Community groups exist for the purpose of leveraging the power of relationships to help us love God, love the Church, and love the world with the time we have been given.