What A Year!
If you were to take the summation of this past year, what is one thing that you would take an opportunity to celebrate? To think back on it, there may be more than one, but the beauty of being able to look back on a year and see what God has done in your life is that it reminds us time and time again of His faithfulness. Maybe you were in a season of struggling and you wondered when it would start to get better, or maybe there were things happening in your life that just didn't make sense. But when you refelect on it you are able to see how those instances drew you closer to God and helped to shape you into who you are a year later. Whatever the case may be, we know that God is always at work and it's important for us to take time and celebrate what He is doing in our midst.
Just this past Sunday, we had the opportunity as a church to celebrate the one year anniversary of our Cheektowaga Campus opening in the Regal Cinemas at the Walden Galleria. Doing so gave us the opporunity to evaluate the last year and tangibly see how God was working in the Cheektowaga community. The most encouraging thing to us was that people weren't only celebrating a year at that campus, but they were celebrating a year of what God was doing in their own lives.
As the service began, we handed out a card to everyone that read, "Today I Celebrate ________" and we purposed this to be an opportunity for people to write down one thing that they were celebrating from this past year. After service, we had a board to put all of the cards on, allowing everyone to see some of the things that were being celebrated. Here are just a few:
"Today I Celebrate: Stepping out in faith and seeing how God works"
"Today I Celebrate: Another year of sobriety"
"Today I Celebrate: A repentant heart"
"Today I Celebrate: Connecting with God, family and community here in Cheektowaga"
"Today I Celebrate: God's purpose for me in my life"
"Today I Celebrate: My kids accepting Christ"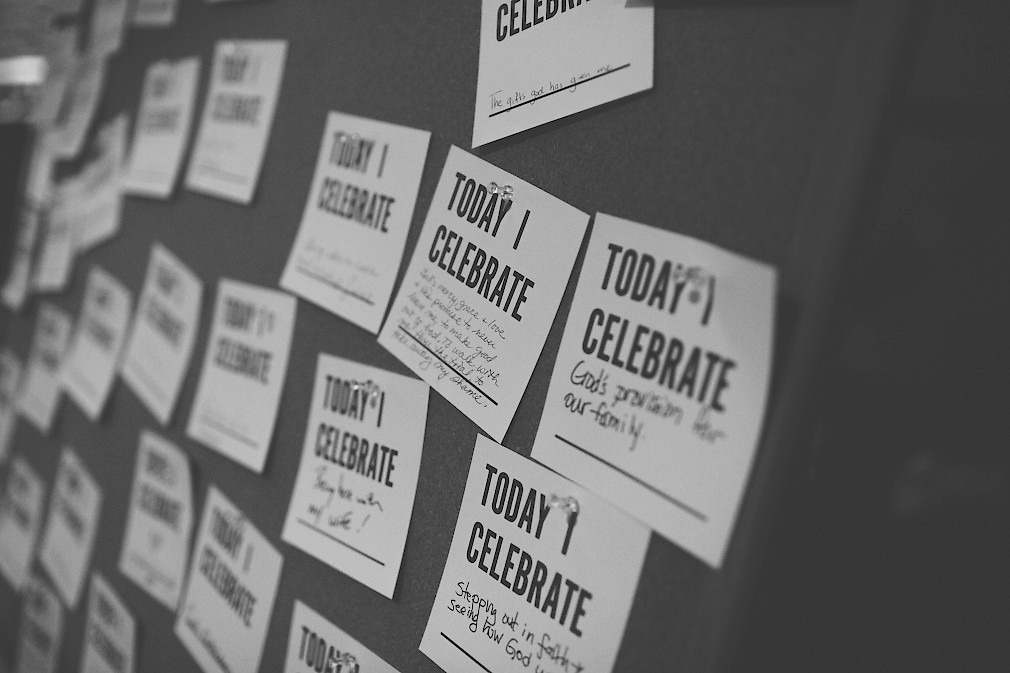 Looking at these help to us to see the bigger picture; the fact that God is constantly working through people's lives and there are so many awesome things that are happening as a result. Our prayer is that this day was a reminder of that, whether you attended the Cheektowaga Campus or not. We hope it's a marker in your life to help you look at just how much God has provided, even in just the past year.
So, what are you celebrating today?
---
Share This