For most of her life, Jillian James believed God was a distant figure who didn't have time for her. The heaviness and deep pain of her past, made a personal, intimate relationship with Him seem impossible. "There were some very dark seasons in my life. When I was only 14 years old I was assaulted, which led to feeling a lot of shame and even led me to anorexia. I just felt very alone, I didn't believe God had time for me."
Later in life Jillian thought she had finally found happiness. She was married with three beautiful daughters. It seemed as though nothing could bring her down. But, that soon changed when her husband became physically, verbally and emotionally abusive. She also discovered he was being unfaithful in their marriage. "I found out about the affairs and the drugs, and he would insist that I was trapped with no place to go."
Although she reached out for help, none of Jillian's friends or family wanted to help her, so to ease the pain she turned to alcohol. "I just drank until I was numb to everything. I was so lost and didn't know where to turn."
Jillian's life continued to crumble through a painful divorce, the passing of her father, and failing health due to heavy drinking. She became lonely and bitter and started to doubt her belief in God altogether. "Something inside of me was missing, and I needed more. I tried to focus on Buddhism, Scientology, and Hinduism, as I knew I needed something spiritual. I sought all of these different things and nothing changed."
One night at home, Jillian's youngest daughter noticed her eyes were yellow and she appeared to have gained quite a lot of weight. Her face and the rest of her body were swollen. When her daughters told her they were taking her to the hospital, Jillian refused. Then she began to vomit uncontrollably, as her liver and kidneys were starting to fail. Her daughters called 911 and she was rushed to the hospital.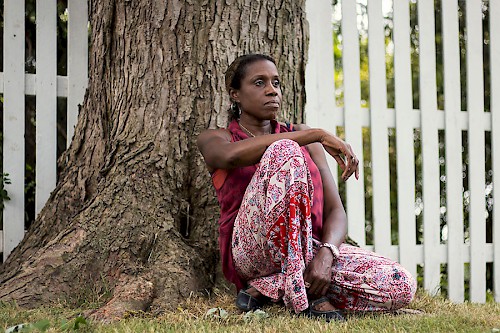 While awaiting treatment, doctors informed Jillian that she consumed enough alcohol for a 250-pound man and was lucky to be alive. She also needed a new liver. "I was scared and thought God was punishing me for all the bad things I had done in the past. I didn't understand what was happening to me," she recalled.
While in the hospital, a Pastor came to visit Jillian and asked if she wanted to pray to receive Christ. "I was no longer scared and felt at peace. I prayed for forgiveness for being angry with God for taking my father from me." It was then that Jillian accepted Jesus into her heart.
"God saved me when I was told I didn't have a chance and I would never wake up once I went to sleep. I went from being divorced and near death, to my liver rejuvenating itself within hours, my kidney function returning and being released from the hospital."
Jillian has been clean and sober for over three years. Her liver, once diagnosed as partial, is now whole. She is now healthy and full of life.
To those who may be struggling with using substance to try filling a void, Jillian has a message. "The empty feeling you have is really about a love and an understanding that only God can give you. He truly accepts you for who you are. When I turned to alcohol, it was because I was missing something and I didn't feel whole, complete or feel I had a purpose. I felt alone and felt sorry for myself. We need a peace and an unconditional love that the Lord provides."
Jillian learned that God allows things to happen in our lives to teach us something. "Every trial, bump in the road, and tribulation that I went through was to lead me to God. I needed His forgiveness. He is forgiveness and we all need Him. Faith is what we need."
Jillian is now grateful to serve in the children's ministry at our Cheektowaga Campus. "I have found peace and a calling to serve others and to be a light in the darkness. I have grown to want to serve others and not take others for granted."
Photos by Colin Carey
---
Share This